In crucial moments, timing is everything.
From this principle comes the Darkest Hour line, inspired by Sir Winston Churchill, one of the greatest men in contemporary history. Winston was a watch lover: many of his pocket watches were incredibly similar to those produced on Regent Street by David Stewart Dawson. The Lord of the Admiralty knew how to mark the time of the resistance of the Allies perfectly, just as the ETA (or SELLITA) Swiss movement that beats in the 42mm steel case of this collection, with an autonomy of 38 hours of charge, marks the time without error.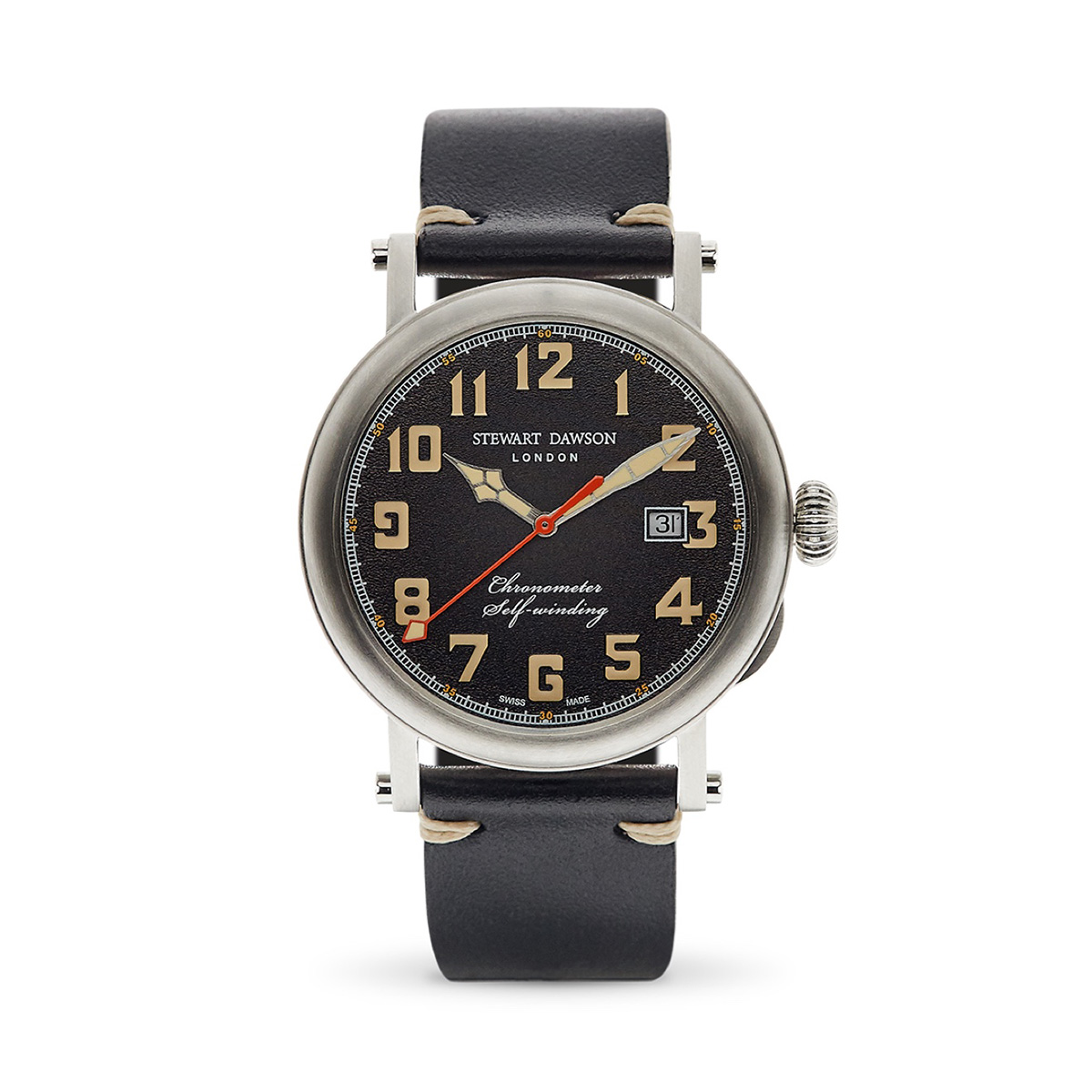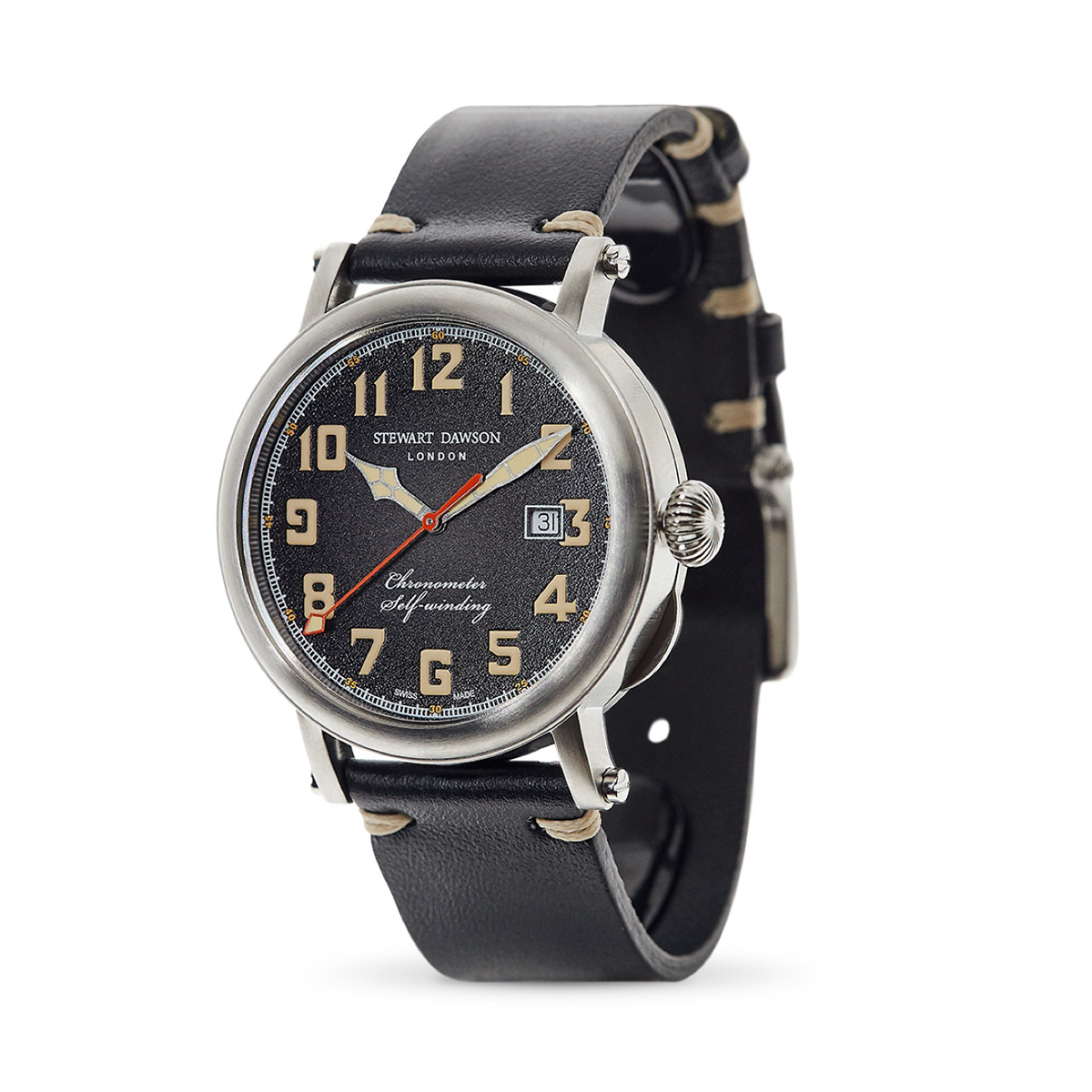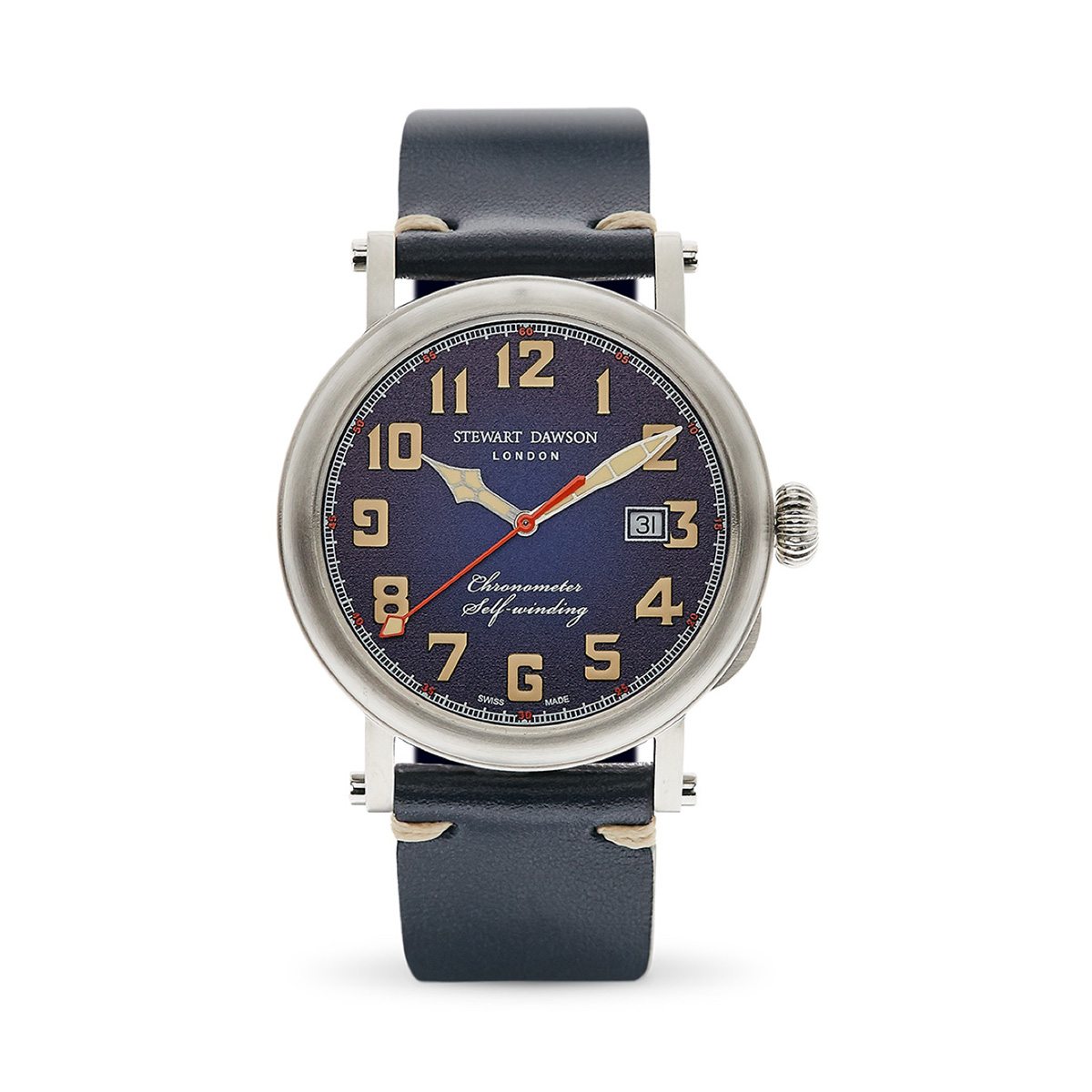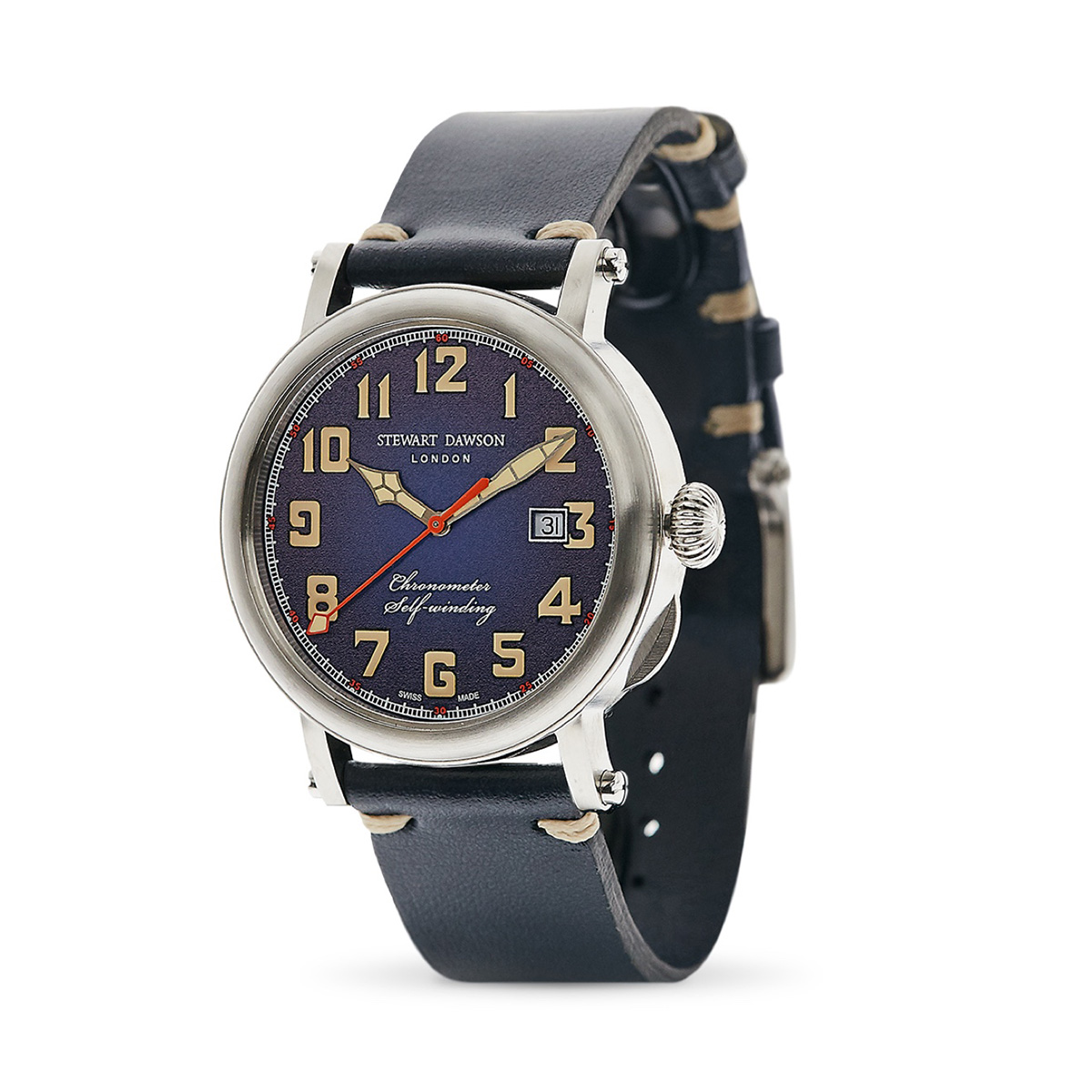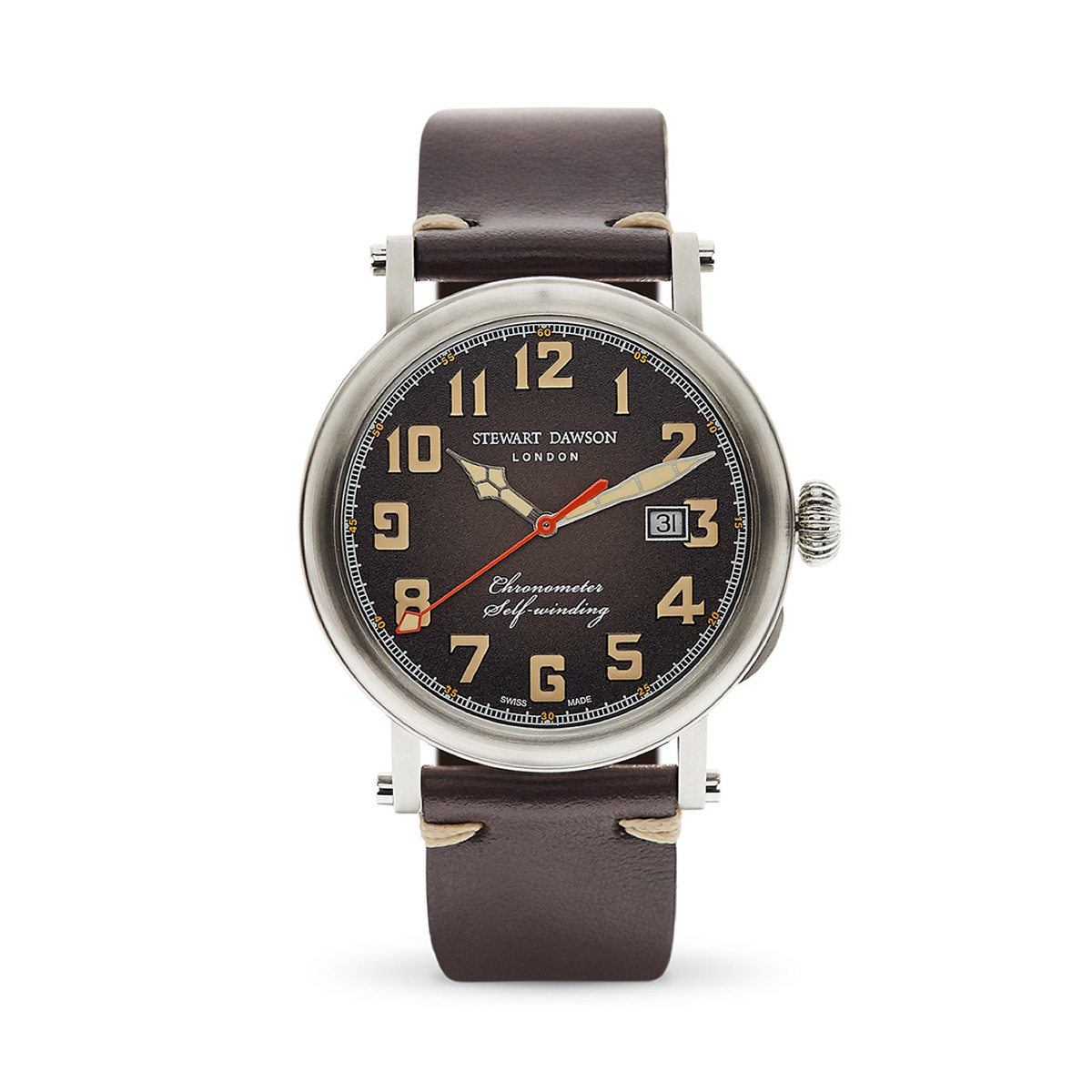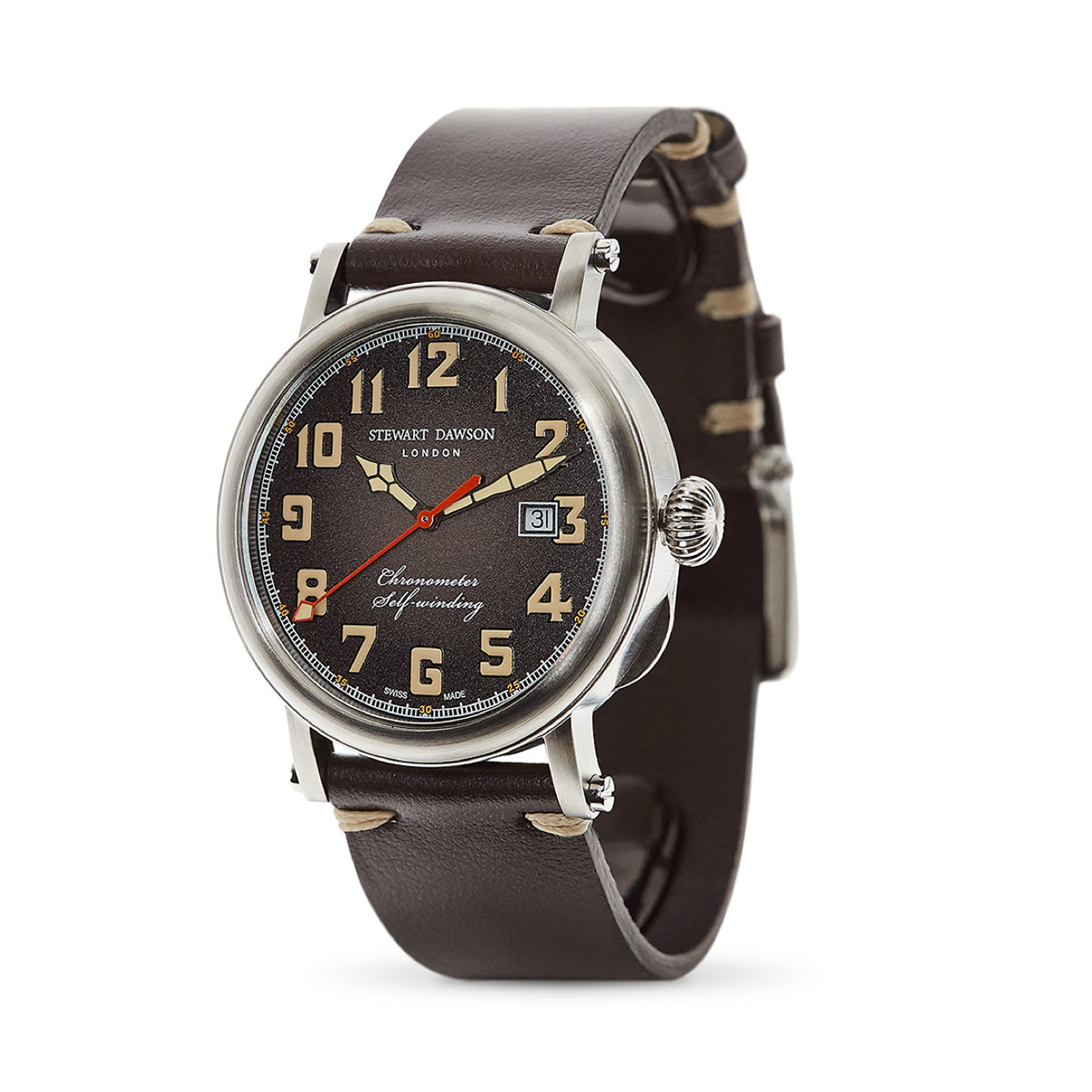 Each reference in the Darkest Hour line is dedicated to crucial moments or characters in the life of the most important Prime Minster in the United Kingdom.
However, thanks to his position opposite to that of the Prime Minister regarding the War strategy against the III Reich, he gave way to Sir Churchill to prove his "Never, never, never give up!"
Darkest Hour is the result of a perfect calibration between the style of Winston Churchill and the British touch of Stewart Dawson London, manufacturer of those watches of essential design, easily readable and resistant in those years: pieces born for action, in Parliament or in trench.
The Swiss movement guarantees the usual accuracy and precision of Stewart Dawson London creations. Italian flair comes into play in taste and straps, handmade in Italy with the best leather: a tribute to the bond that tied Churchill to the beautiful country. In addition to his love for Italy and its beauty, Winston felt at home on the peninsula because of the blood relationship with this land. The dynasty of the paternal grandmother, partly descended from the Gucciardini-Strozzi and Guido Cavalcanti, father of Stilnovism. Perhaps this is the origin of the poetry present in Churchill's statements that went down in history, those spread by radio or in the House in the most difficult moments of the world conflict. The same poem that Stewart Dawson London recorded on the back of the Darkest Hour line. A unique detail for those who, in the darkest hours, thanks to the index Swiss SuperLuminova, can make crucial decisions at the right time.